DIGI-PRESS TO OPEN UK BRANCH DUE TO BREXIT
Principality of Andorra. July.7.16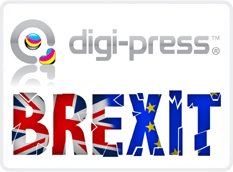 PRICING WILL BE IN POUNDS IN ORDER TO KEEP AFFORDABLE PRICING
After the surprising results on the referendum vote to leave the European Union this past June 23rd, Vital Digital Global parent company of Digi-press has decided to open a branch in the UK and set the pricing structure in pounds (GBP). Current sales to the UK are processed in the USA and the currency and pricing structure is based on the United States Dollar (USD), also some production is done in the European Union which will probably be affected once the Brexit import/export negotiations come to an end. In order to keep affordable and competitive pricing to current and future clients due to the impending drop in the value of the British pound, Digi-press products will be revalued and set to a standard pricing based on the pound (GBP). Digi-press is now becoming the go to place to print plastic cards around the world and just like it did with Mexico when the Peso (MXP) fell, Vital Digital Global froze the price of the peso to the previous value, it now expects to do the same in the UK to stay competitive and not affect current customers while all the Brexit negotiations are settled. Currently Digi-press.us serves the USA & Canada and Digi-press.eu serves the European Union, Digi-press LATAM for Latin America and the Caribbean is in its final development as well as Digi-press Middle East.
VITAL DIGITAL GLOBAL TO ANNOUNCE PLANS FOR THE FUTURE
Miami, FL. May.24.16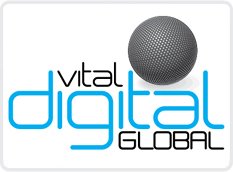 ANNOUNCEMENT WILL COME ON THE 10TH ANNIVERSARY OF THE COMPANY
On the eve of the tenth anniversary of what is now Vital Digital Global Corporation (VDG), Gerardo Alton Ortega (CEO), will make various announcements about the future of the company, new developments, products and brands planned for the next few years and discuss the expansion plans and status. This announcement is expected to happen on September 1st of the present year. During the past two years, Gerardo Alton Ortega has been driven to make VDG the most efficient company in the world. "I want to rewrite the books on how companies are run," he stated. "We are in the second decade of the new millennium, the eve of technology and people still run companies like it is the eve of the industrial revolution". Gerardo Alton Ortega also added, "Companies can become the most efficient with all the tools we have, the power of communications systems, and the internet. Wasteful spending is a thing of the past. It is no longer about how much a company makes, it is about how much money it saves". Vital Digital Global, which was formed after absorbing Vital Digital LLC to expand globally, has in its portfolio of products and brands: Digi-cards download cards (the largest manufacturer of multimedia download cards in the world), Digi-codes download codes, Digi-tags, Digi-passes and has recently launched Digi-press (a plastic card manufacturing company now available in the United States and Europe with future expansion into Latin America, the Middle East and Asia). Among the topics to be announced are the possibility to take the company public in 2017, the launch of Veri-codes, and a virtual currency card.
DIGI-PRESS MIDDLE EAST AND LATAM TO LAUNCH SIMULTANEOUSLY
Miami, FL. May.05.16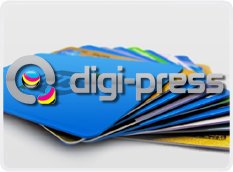 THE NEW BRAND OF PLASTIC CARD PRINTING GROWING FAST
Due to the success of the new branch of plastic card printing, Vital Digital Global (VDGC) announced today that it will launch Digi-press in Latin America and the Middle East in July of 2016. Last year VDGC entered the industry of plastic card printing after the success of its Digi-cards download cards, and quoting Gerardo Alton-Ortega (CEO) "If we can place our plastic download cards anywhere in the world in a week why not expand markets and industry and place any plastic cards (Hotel key cards, membership cards, gift cards, etc.) anywhere in the world in a week". With an established network and proven logistic capabilities VDGC expects to make it easy on the customer to print high quality PVC plastic cards for any use at a low price, easy step ordering process, benefits like free global shipping and free professional design. "After the original success of www.digi-cards.com and now of www.digi-press.us (USA & Canada) and www.digi-press.eu (Europe) we cannot wait to get LATAM and Middle East going" a VDGC spokesperson concluded. Digi-press LATAM will serve Mexico, Caribbean, Central and South America and Digi-press Middle East based out of Dubai will serve all the Middle Eastern Countries.
DIGI-PRESS LAUNCH BETTER THAN EXPECTED
Miami, FL. February.11.16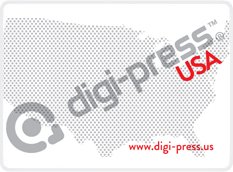 COMPANY FOCUS IS TO BECOME LARGEST IN THE INDUSTRY
Vital Digital Global Corporation announced today that the launch of DIGI-PRESS late last year in the United States and Canada did a lot better than expected. The new brand of plastic (PVC) cards, manufactured and printed with a simple, no-hassle, all-inclusive price through a fast ordering process, is beating its expectations a few months since its conception. The company also announced that Digi-press Europe is about to launch officially at the end of March and they also expect good results. Gerardo Alton Ortega, CEO/Chairman, said, "Our plan is continuous growth; we have the Middle East market and expect to launch there this summer. We are also looking at opening a Digi-press for all of LATAM at the end of 2016, with the same concept: an all-inclusive, low price in local currency". Following the success of Digi-cards download cards, a product on its own, Gerardo Alton Ortega decided after building a global infrastructure, "Why stay limited to one product when we can basically produce any type or use for plastic cards?" For more information on Digi-press.us and Digi-press.eu, please visit their websites.
DIGI-PRESS.US TO EXPAND SERVICE TO EUROPE AND MIDDLE EAST
Miami, FL. October.15.15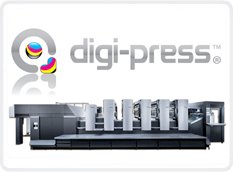 FAST, HIGH QUALITY PLASTIC CARD MANUFACTURING COMING TO EUROPE AND MIDDLE EAST
From the world´s leading producer of multimedia download cards now comes their high quality plastic card production to Europe and the Middle East. Today Vital Digital Global, parent company of Digi-press.us announced that in November of 2015 they will start service of their plastic card printing of all industries (Gift cards, membership cards, Hotel Keys, etc.) to Europe and the Middle East. The European base of operations will be in Principat d´Andorra where Digi-cards download cards and Digi-codes download codes currently operate. For the Middle East the base will be established in Dubai, UAE next year. Turnaround delivery times are expected to be in the six to eight days offering the most competitive prices in the area. Vital Digital Global has become one of the largest manufacturer of plastic cards around the world with presence of their flagship product Digi-cards in over 60 countries. Digi-cards download cards remain the best selling download cards in the US and Latin America for the last eight years.
EUROPE ON PACE TO BECOME BIGGEST CONSUMER OF DIGI-CARDS
Principat d´Andorra Mar.05.2013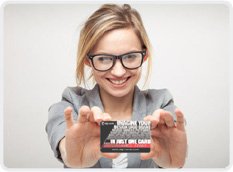 Since its humble beginnings, Digi-cards which started out as an almost door to door sales operation has become a standard of physical multimedia distribution. Digi-cards has proven its ability to be used as a marketing and research tool, as well as a product placement device that features its value-added service in its 6 years existence. The United States is the largest consumer of these multimedia download cards with Latin America in close second and Europe not too far behind, becoming the third and on pace to become the second largest consumer by the end of 2014. "Europe catches up fast in technology and embraces it very well" said Denis Jean Pascual, European Chief of Operations for Vital Digital Global, parent company of Digi-cards. Renowned companies and brands like E.leclerc & Pernord Ricard are relying on Digi-cards for better customer interaction and relations as well as marketing innovation with great results. These projections might even double once Digi-cards enters the European soccer world just like they did with the National Hockey League in the United States.
VITAL DIGITAL GLOBAL CONTINUES EUROPEAN EXPANSION
Miami, FL. Aug.02.2012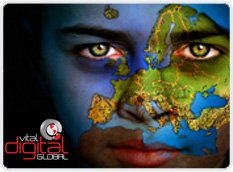 Vital Digital Global parent company of Digi-cards continues the European expansion welcoming E.D.G.S. sl. an Andorran corporation based out of Ordino, Andorra and now the new Andorra, France, Portugal & Spain exclusive distributor for all Vital Digital Global products. Gerardo Alton Ortega CEO and Denis Pascual Chief of European Operations signed the agreements this week in Principat d´Andorra with Miquel Vicente, President of the newly formed corporation. During the ceremony Gerardo Alton Ortega said that there is no better time than during economic uncertainty to establish yourself and your product to be ready for the imminent rebound. Sales of Digi-cards continue to grow in Europe where VDG already has distributorships in Italy and the U.K. with more to close before the end of the year. For more information please visit
www.vitaldigitalglobal.com
or
www.digi-cards.com
DIGI-CARDS WORLDWIDE INTERNATIONAL HEADQUARTERS LOCATION ANNOUNCED
Principat d'Andorra Jun.01.2011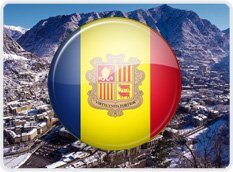 Gerardo Alton Ortega, CEO and Founder of Digi-cards, has announced its intention to set the international headquarters of Digi-cards in Principat d'Andorra by 2012. Because of its infrastructure, one of the fastest fiber optics in the world, its location in Europe between France and Spain, and its worldwide access via Toulouse and Barcelona Airports a short distance away, Andorra offers an excellent place to work and operate such a highly technological company. The international headquarters will work side by side with the Miami office, which now serves as the international headquarters and worldwide operations center. Digi-cards has its IT operations in Argentina and manufacturing plants in China; Miami's headquarters remain an important asset to the company because of its wide Latin American presence, and now in Andorra, Digi-cards will have easy access to Europe and the Middle East.