DIGI-CARDS DOWNLOAD CARDS GETTING READY FOR 2016 ELECTIONS
Miami, FL. August.25.15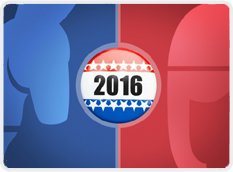 CANDIDATES HAVE A 98% WINNING SUCCESS RATE WHEN THEY USE DIGI-CARDS
If you need to bet on political parties or candidates to win elections ask yourself if they used Digi-cards download cards during their campaign, you will have a better chance on being correct. With a 98% success rate on campaign wins for elected parties and officials that use Digi-cards during their campaign as a promotional tool the odds are on your side. More marketing analysts are weighing in the value of the personal touch and tangible asset that Digi-cards give potential candidates. "Not everything needs to be virtual or classic marketing, you need something in between and Digi-cards are that product" said Gerardo Alton Ortega during interview. Vital Digital Global, parent company of Digi-cards and Digi-codes has maintained a policy of "First come, only served" in political campaigns and the results have been mind-blowing. By only allowing one candidate or one party to use their product for marketing purposes has given their client and edge over others by bringing innovation, added value, physical and virtual interaction. The 2016 U.S. election is just warming up, but remember this when the final vote is counted.
DIGI-CARDS AND POLITICAL PARTIES A MATCH MADE IN SPANISH HEAVEN
Madrid, Spain. May.23.2011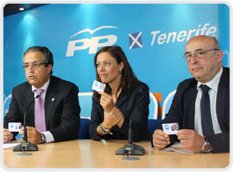 During these recent elections in Spain, the political party that bet on Digi-cards won in a landslide. Did Digi-cards do it? Maybe. There is no doubt that technology helps political campaigns achieve goals. This time, a gadget might have tipped the younger crowd toward the party that took a chance on Digi-cards. The PP (Partido Popular) won by a landslide and the only new technology applied during campaigning was Digi-cards. The PP used the Digi-cards with exclusive content of its candidates (bios, pictures, videos, speeches, etc.) and distributed them freely at congresses, marches, speeches and probably the most important place: educational institutions, where the fresh new voter has not decided which route to take and is the most likely end user of a Digi-card Download Card. Two things are certain: the PP will govern Spain in the upcoming years and Digi-cards are a technology here to stay for many years.