VITAL DIGITAL GLOBAL TO ANNOUNCE PLANS FOR THE FUTURE
Miami, FL. May.24.16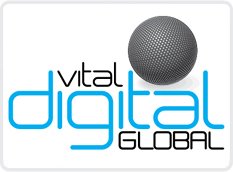 ANNOUNCEMENT WILL COME ON THE 10TH ANNIVERSARY OF THE COMPANY
On the eve of the tenth anniversary of what is now Vital Digital Global Corporation (VDG), Gerardo Alton Ortega (CEO), will make various announcements about the future of the company, new developments, products and brands planned for the next few years and discuss the expansion plans and status. This announcement is expected to happen on September 1st of the present year. During the past two years, Gerardo Alton Ortega has been driven to make VDG the most efficient company in the world. "I want to rewrite the books on how companies are run," he stated. "We are in the second decade of the new millennium, the eve of technology and people still run companies like it is the eve of the industrial revolution". Gerardo Alton Ortega also added, "Companies can become the most efficient with all the tools we have, the power of communications systems, and the internet. Wasteful spending is a thing of the past. It is no longer about how much a company makes, it is about how much money it saves". Vital Digital Global, which was formed after absorbing Vital Digital LLC to expand globally, has in its portfolio of products and brands: Digi-cards download cards (the largest manufacturer of multimedia download cards in the world), Digi-codes download codes, Digi-tags, Digi-passes and has recently launched Digi-press (a plastic card manufacturing company now available in the United States and Europe with future expansion into Latin America, the Middle East and Asia). Among the topics to be announced are the possibility to take the company public in 2017, the launch of Veri-codes, and a virtual currency card.
CD SALES DROP – DIGITAL DOWNLOADS STEADY, WHAT ABOUT DOWNLOAD CARDS?
Miami, FL. October.20.15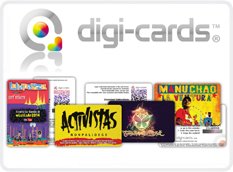 INTERESTING NEWS REPORT ON MAINSTREAM MEDIA (EXCERPT)
According to figures in the United States, the first half of 2015 has seen a drop of 31% in CD sales compared to last year. We are all aware that the CD is now a thing of the past and most likely will slowly disappear in the next couple of years, even with the resurgence of vinyl music sales. Much all physical music distribution is over, or is it? We contacted the largest producer and manufacturer of music download cards to ask about any figures they could provide as no agency seems to follow, and RIAA, Soundscan and other tracking organizations count them as digital downloads, but should they?
Digi-cards download cards seems to be one of the largest if not the largest producers and even though they sell plenty of product in the US, it seems the company base is somewhere in Europe. After many calls, emails and runarounds we finally contacted Gerardo Alton-Ortega, a Mexico-born entrepreneur who is CEO of Vital Digital Global Corporation, the parent company of Digi-cards.
We asked the question: What about music download cards? His answer was straight-forward: they have replaced the CD and DVD sales and are probably the last form of physical multimedia distribution. He said that even though his company from the very beginning was focused on the music market, it has grown into marketing, advertising, merchandising and a long list of industries and applications where music now stands at only 14% of their total yearly business. However, he mentioned that his music download cards sales have been increasing tenfold in the last 2 to 3 years. When asked why aren´t they reported as physical sales, he answered: "because they are counted as digital downloads. The industry was not prepared for a product that combines both methods of distribution, physical and virtual so instead of adjusting, they decided to go the easy route and count them as digital downloads, something they were already set up to handle", he concluded.
Digital download cards seem to have fallen through the cracks of reporting and it might be a music black hole that might have been an important measure of physical music sales. We have seen a huge increase of artists selling download cards, from very high quality product like Digi-cards made of plastic that resemble a credit card to laminated paper and homemade cards that for a price try to lure the end user to download music, videos and other multimedia files.
Looking at these figures and the comments of a leading manufacturer of this product, we can safely say that physical sales of music albums will be around for many years to come no matter what you call them, physical album sales or digital downloads.